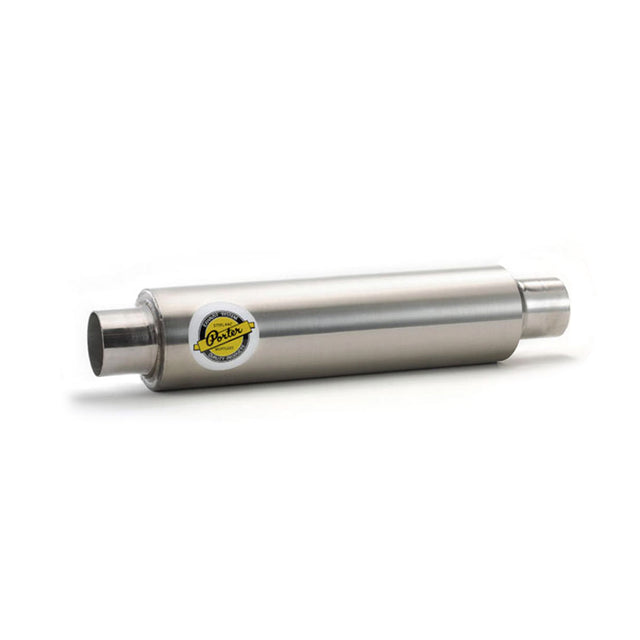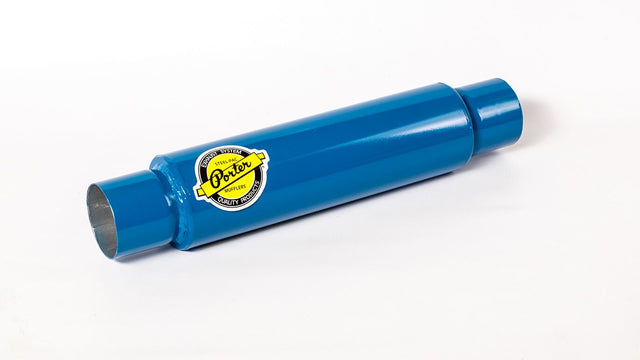 Select Inlet/Outlet Diameter
Body Length- 14" Overall Length- 20"
Porter Mufflers shorty mufflers are exactly the same as the Original Porter Muffler but features a 14" body length vs. the standard 20" body length to accommodate applications that require a tighter fit. The stainless steel Porter Muffler is handmade using heavy-duty 16 gauge, highly polished aircraft grade, 304 stainless tubings. Our uniquely designed interior chamber is fitted with a gapped steel spiral core and packed with stainless steel wool to channel the exhaust and make that distinctive Porter Muffler sound. To continue our tradition of quality, each Porter Muffler is handmade using only the best heavy gauge and high-quality steel products sourced in the U.S.A.



Finish/Color




Straight




Inlet/Outlet Diameter




Body Diameter

 

Internal Diameter

 

Part Number


Ceramic-Painted Blue

✓

2.00
3.5
1.375
PM3520014

Stainless Steel




✓

2.00
3.5
1.375




SSPM3520014

Ceramic-Painted Blue

✓

2.25
4.0
2.00
PM4022514

Stainless Steel

✓

2.25
4.0
2.00
SSPM4022514

Ceramic-Painted Blue

✓

2.50
4.0
2.00
PM4025014

Stainless Steel

✓

2.50
4.0
2.00
SSPM4025014

Ceramic-Painted Blue

✓

3.00
4.0
2.00
PM4030014

Stainless Steel

✓

3.00
4.0
2.00
SSPM4030014