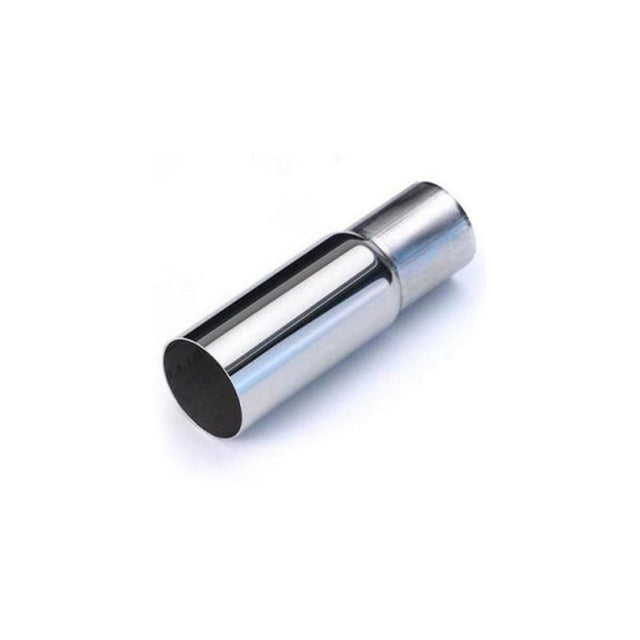 Select Inlet/Outlet Diameter
We have developed an affordable aftermarket exhaust tip kit for your truck. Our straight cut exhaust tips are made out of 16 gauge 304 stainless steel and are buffed to a mirror finish. Also, the inlets are swedged down, not welded eliminating the possibility of product failure due to corrosion of the weld. Completing the kit is the stainless Clamp that looks great and will have your exhaust tips installed in minutes.
Length size & inlet/outlet diameters varies based off part number. Use our chart below or call us if you have any questions.



Finish/Color




Straight





Inlet Diameter




Body Diameter
Polished Tip Length/Overall Length
 

Part Number


Stainless Steel

✓

2.75
3.00


Tip: 8"

Overall: 11"

TK302758


Stainless Steel




✓

3.50

4.00


Tip: 18"

Overall: 21"




TK4035018